AWS Consultancy
In the early days of The Scale Factory, we used to talk about ourselves as a DevOps consultancy. 2009 was the year we were founded and also the year that "DevOps" as a term was coined. We were early adopters of things like infrastructure as code, centralised telemetry, and CI/CD. Today these practices are table stakes for organisations building platforms, and so we've dropped that word from how we describe what we do.
If you've known us for a few years now, you'll be aware that we've spent the last few years building our practice as an AWS Consulting Partner. We no longer work with any platform other than AWS. That includes on-premises or colo infrastructure as well as other cloud platforms (migration projects notwithstanding). Life's too short to be expert at everything.
Specialising in AWS means that we've been able to invest all of our learning time in developing deep expertise in one ecosystem: at the time of writing we have 64 relevant certifications across 25 people - with an emphasis on certificates relating to Solutions Architecture and Security, two areas of focus for us.
Looking at our sales data for the last couple of years, it turns out that we have a clear niche as far as our customers are concerned too.
B2B SaaS On AWS
Most of our work recently has been with B2B SaaS businesses on AWS.
What's special about B2B SaaS? This is a landscape with significant security and operational challenges: keeping one tenant's data provably separate from others, without introducing undue complexity is a hard problem.
Selling B2B SaaS solutions worldwide can often mean thinking about a global infrastructure footprint, for user proximity and sovereignty reasons. Again, keeping this complexity in check is important.
Cost management becomes a different beast here too: it's important to understand how to attribute costs to individual tenants, to make sure they're all profitable.
Similarly, in a SaaS business, collecting platform and service level metrics has to be done with some level of tenancy awareness: if you're hitting 99.95% uptime overall, that's no good if the remaining 0.05% is the entirety of one customer's traffic.
All of this comes with the usual challenges of helping development teams ship valuable business features quickly, safely, and securely, and keep them away from doing stuff that doesn't differentiate them in the market.
The Scale Factory: Experts in B2B SaaS on AWS
Turns out we're pretty great at all this, which is why teams like Snyk, Learnerbly, and Essentia Analytics trust us to help them confidently leverage AWS for growth.
This expertise has been recognised by AWS too: in May 2020 we were awarded a SaaS Competency, and we're still one of just two UK-headquartered consultancies with that designation more than a year later.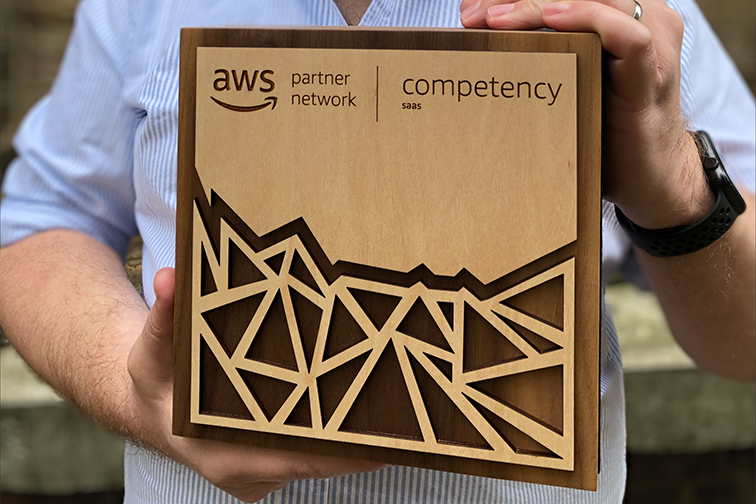 If you're building B2B SaaS on AWS, we understand your priorities and the challenges you'll face, because we've worked with businesses just like yours.
Our customers have been able to close more deals, with bigger clients, as a direct result of engaging with us to improve their architecture and operations.
We've helped them through meeting the requirements of SOC 2, ISO 27001, PCI DSS, and other compliance and governance standards. We've built reliable and trustworthy backup process. We've improved their platform performance and reliability, and their ability to respond to unexpected events.
There is no more qualified or experienced partner than The Scale Factory. We're ready to help you scale your B2B SaaS business on AWS with confidence.
---
Book your first call with us today.
This blog is written exclusively by The Scale Factory team. We do not accept external contributions.