Working With Us Outside the UK
Some of our consultancy positions are open to international candidates.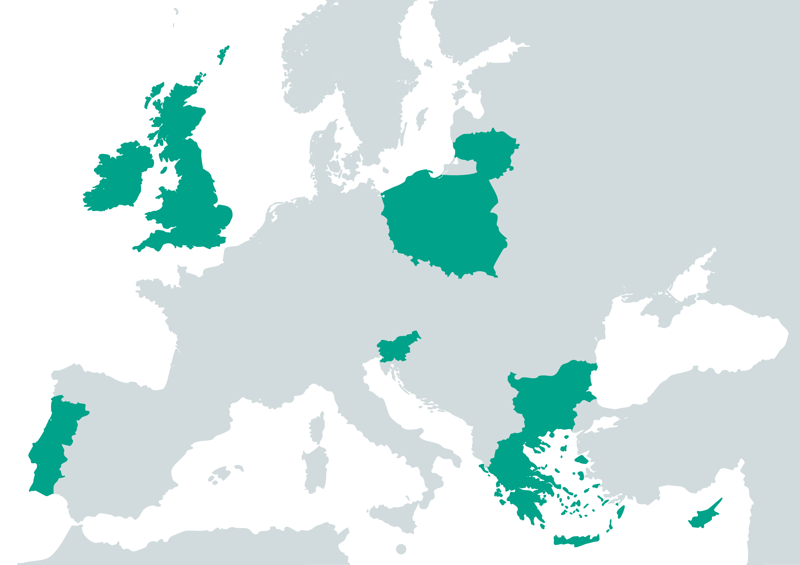 As well as the UK, we can currently accommodate consultants from:
Bulgaria
Cyprus
Greece
Ireland
Lithuania
Poland
Portugal
Slovenia
How Does It Work?
If you join us as a team member outside the UK, you'll sign an employment contract with an Employer of Record (EOR) in your home country. This is a standard way to employ teams across borders, used by organisations like Google, eBay and Yelp.
This approach means that we, as The Scale Factory, don't need to become experts in international labour laws and regulations ourselves. We'll leave that to the experts, who'll help make sure these are observed, and that you get the benefits and services you need in your own country. You'll have a dedicated point of contact for your local HR needs and questions, most likely delivered in your own language.
You'll be paid, and receive your other benefits via the EOR, but in every other respect you'll be a Scale Factory team member, and treated as such.
Remote Work
We don't have offices outside of the UK, so you'll work remotely 100% of the time.
You can choose to work from home, or we'll help you find a coworking space that suits you if you prefer an office environment.
Open Roles
Any of the roles we list that aren't marked as "UK Only" are open to international applicants from the countries listed above.