​ Earlier this month we celebrated Mental Health Awareness Week with focus on anxiety. Despite the numbers of people living with anxiety skyrocketing during the pandemic, it's a condition that often goes unnoticed. To those who don't know the signs, it can be invisible so it's as important as ever to talk about it.
We recognise that mental health is a huge part of our overall wellbeing, whether you are living with a diagnosed condition or simply feeling overwhelmed and struggling to cope. It reflects on every single aspect of a person's life, including work and physical health. Sadly there is still a lot of stigma around mental health, and I wanted to take a moment to talk about the ways we are trying to break it and create a safe environment for our team here at The Scale Factory.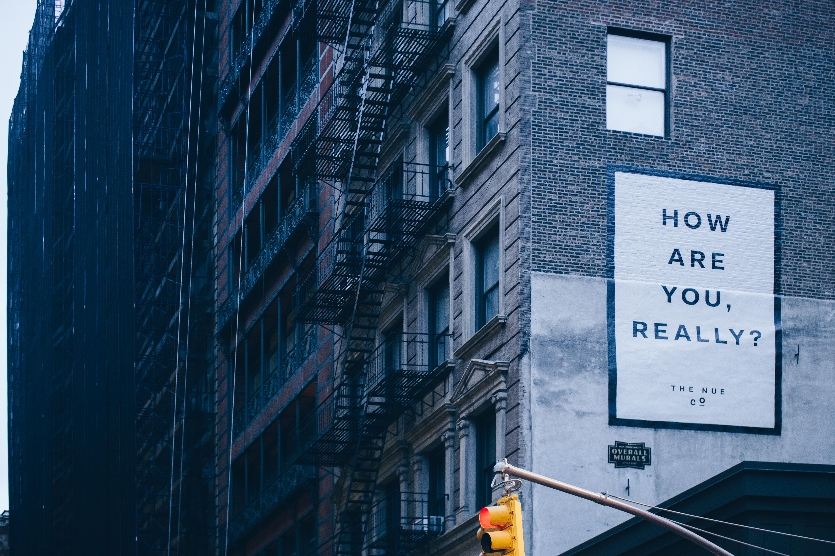 At the beginning of this year we went fully remote and even though we had been remote-first for a long time prior to that, it was still a change. Along with the flexibility and freedom that remote working provides, it can also be challenging for those who work better in an office environment. Raising a family while balancing a full time job from home? It can sometimes be overwhelming, distracting and intense. Living solo? It can get lonely from time to time and it's easy to get stuck inside your own head when there are no colleagues in the same room to bounce ideas. Whether it's a new puppy who just won't stop chewing things or a lousy flatmate who doesn't respect your boundaries, we get it that these things can take a toll on your mental health. It's more difficult to spot the signs of someone struggling and issues can go undetected for longer, so finding the balance is crucial.
Which is precisely why we are recognising the importance of mental wellbeing and continuously working to improve the support mechanisms we offer as a workplace. What exactly are we doing to support our team? Alongside flexible working, there are a few things we have in place.
Spending time in person
For a fully remote business, this one is especially important. We organise monthly coworking days where people can get together, work in the same room for a day and spend some social time afterwards. These are entirely optional and the location changes each time as we have a geographically spread out team. Rather than sticking to the big cities, we take the coworking days all over the UK in order to bring the opportunity closer to those who cannot travel long distances due to personal reasons.
Our team members also have a quarterly expense allowance which they can use to organise smaller local coworking days at the times that work best for them. While the attendance varies, we trust our people and we know that giving them the decision power around how they organise their work days is the way forward. And the response to coworking days has been overwhelmingly positive!
Communication, communication, communication
In order to put people first, we have to make sure there are appropriate channels in place for people to voice their frustrations, as well as celebrate their victories. The simplest and most efficient way to do this is to talk to them regularly, which is why we hold weekly 1:1s. This allows people to raise concerns early, talk about the challenges they are currently facing and at the same time provide an opportunity for regular feedback and setting future goals. Having these catch-ups on a weekly basis is a great way to support the mental wellbeing of the team and build a healthy, trust-based working relationship.
To further support this, earlier this year five of us who work in people focused roles took a Mental Health 1st Responder course for some training on the subject. We understand that sometimes it's easier to talk to someone who isn't in your immediate team, so we introduced a dedicated group of people who have the skills to deal with sensitive situations, as well as simply listen.
Professional assistance
"There is no shame in asking for help" is a phrase you'll hear often these days, and here at The Scale Factory, we really try to lead by example. In the team we have a lot of advocates for therapy and by talking about it we hope to reassure people that it's not a sign of weakness to ask for professional help. Our mind is a complicated place and it's only fair that we sometimes need a hand to help us navigate it.
As part of our benefits package, we offer private health insurance which includes a mental health cover, as well as an employee assistance programme with BUPA. This means that those who would like some advice from professionals, have the chance to do so easily, confidentially and without judgement. We have a dedicated mental health policy which explains all the options available and signposts to external resources as well as those provided by the company.
Is that all?
Truth is, creating a nurturing work environment is an ongoing work in progress, but every step in the right direction counts. People are at the very core of our company and we strive to be as inclusive, compassionate and trustworthy as possible, even when times are tough. We believe that work should adapt to our home lives, not the other way around and we are all human beings who continuously learn, both on a professional and personal level. With that in mind, we will continue making improvements and actively prioritising the wellbeing of our team.
---
Does this sound like something you can relate to and you feel like this might be the right environment for you? Take a moment to read more about our company values.
Remember, talking to someone is a great place to start.
SAMARITANS
Telephone (UK): 116 123
Visit: http://samaritans.org/how-we-can-help
MIND
Telephone (UK): 0300 123 3393
Visit: https://www.mind.org.uk/information-support/helplines/
NHS
Telephone (UK): 111
Visit: https://111.nhs.uk/guided-entry/mental-health-help
---
This blog is written exclusively by The Scale Factory team. We do not accept external contributions.