Please note that this post, first published over a year ago, may now be out of date.
If you are a customer of The Scale Factory, you have probably spoken to one of our project management team. The project managers are the caretakers of our client projects. They ensure the success of all our engagements by helping draw out business requirements, scoping tasks, managing risks and helping enable our consultants perform at their best.
The project management team is currently made up of Craig, Christina & Riannah, our project managers and Melany as Head of Delivery. They all came from very different backgrounds and past experiences, and while none of them are coders or engineers, they've learnt to apply their skills to this heavily technical field.
Our project managers will share their journey so far.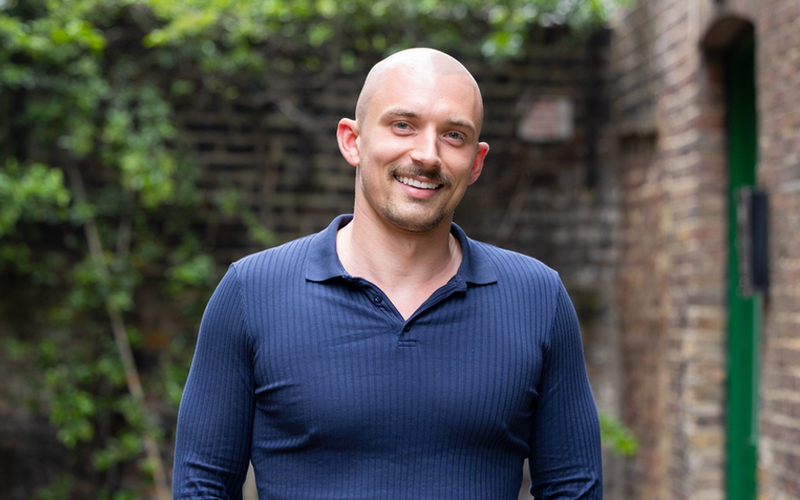 Who are you?
My name is Craig, I have worked within the project/change landscape for 9 years and started with The Scale Factory in April 2021. I am a creative person who often struggles with inspiration so I work on DIY and upcycling projects to help scratch that creative itch. I studied Biology at The University of Portsmouth and lived in London for nearly 8 years before returning back to the area where I grew up in East Sussex.
What is your role in The Scale Factory?
I was employed as a project manager to help provide operational muscle to our client engagements, to own the life cycle of our projects and ensure we are delivering solutions that meet our clients needs. As The Scale Factory has grown I have been able to draw on my people management experience and I now lead one of three delivery teams of consultants. I also help continuously improve our product portfolio as well as our business processes.
What have been your experiences so far in Project Management?
This is a big question to answer. I have had a pretty varied career so far, but it started when I fell into retail management out of University which helped me build my communication and management skills as well as hone my business acumen (something that became essential when I was drafting and redrafting business case proposals).
I have been extremely lucky to have worked on some high profile B2C projects which was a perfect career bed for failing fast and making mistakes. As I progressed from management to strategy roles I started to explore project management and this allowed me to move into private medical insurance, government initiatives and now IT.
I would call myself a jack of all trades - which has become really useful in the fast paced world of consultancy.
What is your personal roadmap thus far?
My roadmap has always been focused on what I find gratifying at the time whether that's sports, travel or having a drink in the pub. But specifically focusing on work: being able to support businesses in any industry to improve or refine their products and services is extremely fulfilling. To have the ability to step back and say as part of a team we were able to enable a client's new geographic market penetration or improve their infrastructures security to meet new regulations for their medical device is a very unique feeling and helps motivate me.
How did you find the transition from non-tech to tech?
The term imposter syndrome comes immediately to mind when I think of my transition to technology. When you enter the world of tech, you are surrounded by incredibly intelligent individuals who have grown their skills along with the release of new technologies, so their knowledge of their subjects is often second to none. Stepping into that environment was very intimidating.
After proactively unpicking my imposter syndrome, I realised that projects within tech were the same as delivery in the fashion / beauty industry or health insurance: understand the requirements, plan, deliver with subject matter experts, risk asses, close and review. The project management frameworks I learnt or those I created myself have as much of a place in technology as they did in my previous industries.
What are your best tips for project management?
Always ask the obvious questions and never assume.
Be the person who creates clarity for everyone. Be the person who asks 'what are our next steps' or 'what do we need to do first' even if the answers are simple or it seems embarrassing to ask. It is surprising how many people will walk away from a meeting with completely different perspectives on what everyone should be doing next.
And as for project management while remote working, that in itself can be a difficult one to acclimatise to, especially if you value the collaborative working environment of an office. Remote working provides a wealth of opportunity to have a balanced life away from the desk (I spend my time outside or in the gym), but make sure you are making your time online visible so others know when they can collaborate with you.
The Scale Factory is a remote first business and we are lucky to have co-working days; 1 or 2 days scheduled every 2 weeks which are hosted around the UK where we can all come together and meet face to face. In a world of Zoom and digital fatigue, these collaboration points have become a life saver.
What's the biggest impact you have had in a client engagement as a project manager?
It is hard to pin down the biggest impact but as a project manager who can oversee anything up to 5 or 6 client engagements at one time plus internal projects this empowers me to be a conduit of communication and knowledge share between our consultants. Our consultants always deliver high value work but noticing patterns or best practices that could be used in different engagements helps deliver projects quicker and to a higher quality, all great bonuses for our clients.
---
We've been an AWS SaaS Services Competency Partner since 2020. If you'd like to get an expert review of your AWS platform, focused on your business priorities, book a free health check.
---
This blog is written exclusively by The Scale Factory team. We do not accept external contributions.